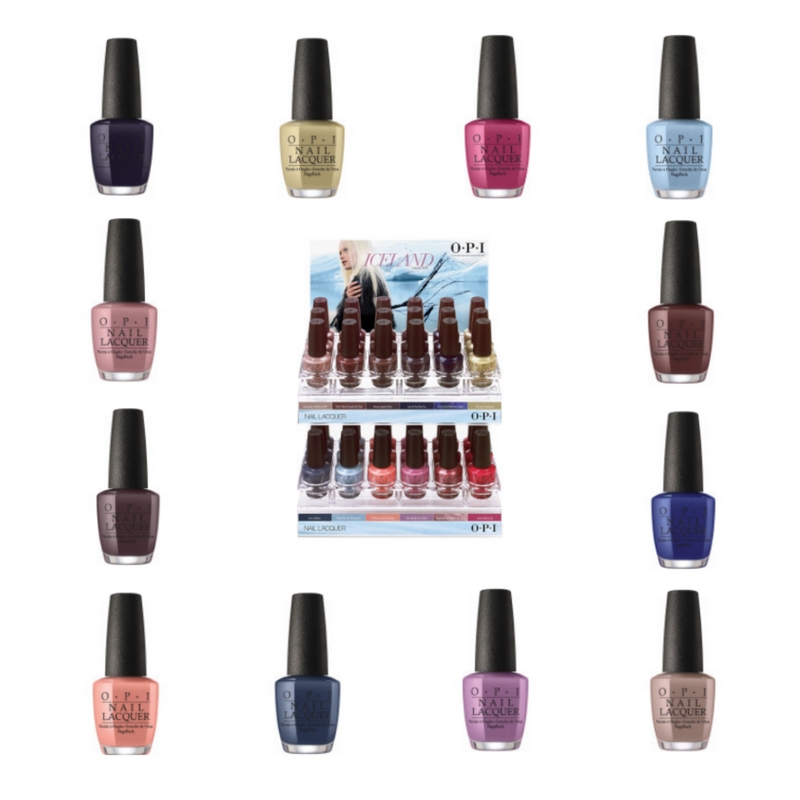 This Fall stop in and experience the OPI Iceland Collection. Journey to the land of fire and ice with striking neutrals including grays and blues. Stop in and check out the newest 12 arrivals including the featured mauve hue Aurora Berry-alias! There is definitely something for everyone.
As always, choosing a color is never dull with OPI's creative nail polish names.
Reykjavik Has all the Hot Spots
One Heckla of a Color!
Less is Norse
Krona-logical Order
Turn on the Northern Lights!
This Isn't Greenland
That's What Friends Are Thor
Suzi & The Arctic Fox
I'll Have A Gin & Tectonic
Icelanded a Bottle of OPI
Check Out the Old Geysirs
Aurora Berry-alias
 What color will you choose on your next visit to Facial Expressions?
Have some fun trying the colors on online before you head down to the Spa with The OPI Nail Studio!
Choose the length of your nails, your skin tone and colors you like and they make it happen!